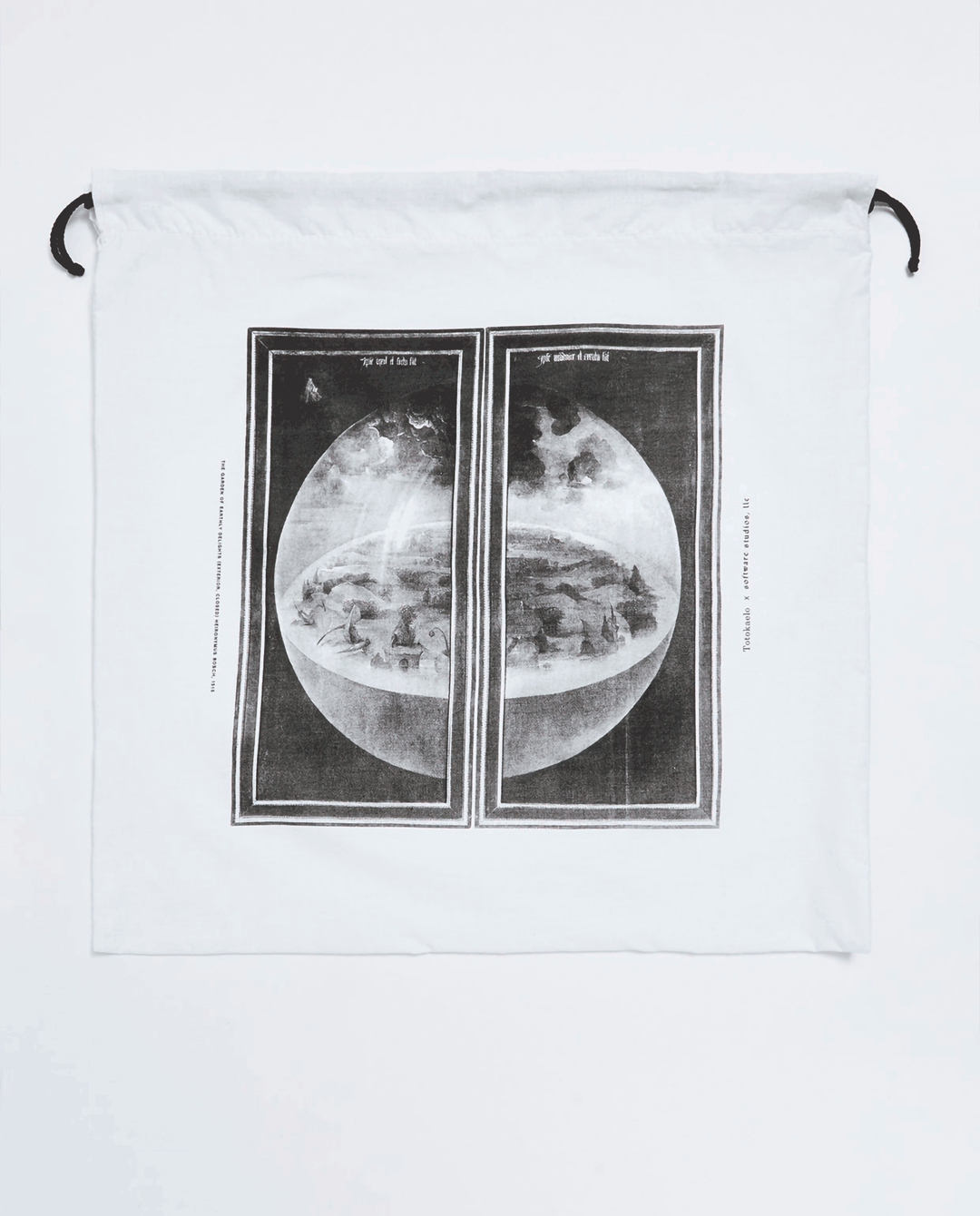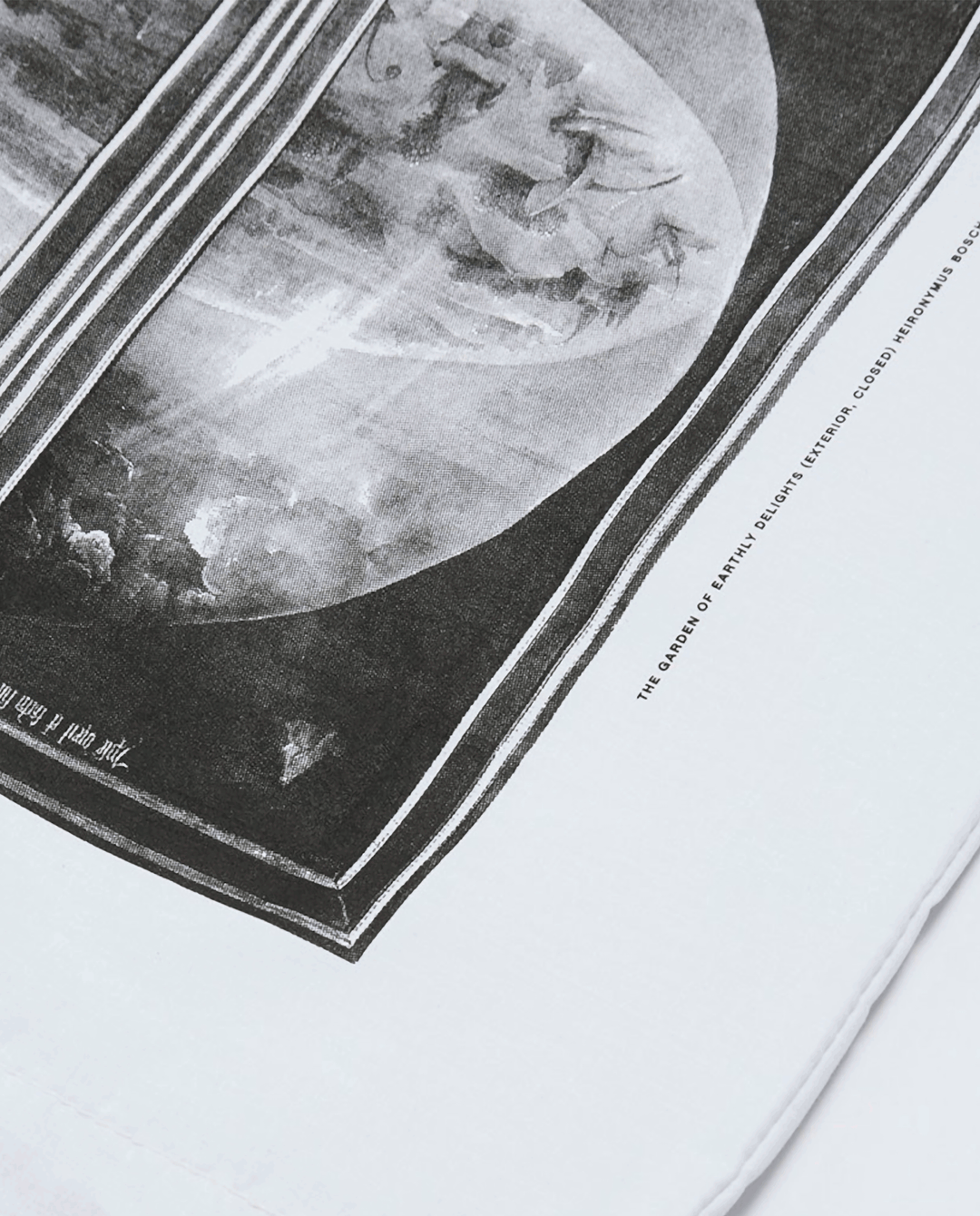 BOSCH DRAWSTRING BAG
Designed in collaboration with TOTOKAELO. Hand-sewn reusable drawstring gift bag in cotton canvas featuring a print of Hieronymus Bosch's "The Garden Of Earthly Delights (Exterior, Closed)".
100% of proceeds will benefit the nonprofit organization Housing Works, whose outstanding work in the New York City community and beyond has fought against the dual crises of homelessness and HIV/AIDS since its founding in 1992. 
Cotton and Polyester
Sewn and Printed in New York